Supporting Pet Wellness
Through Preventive Care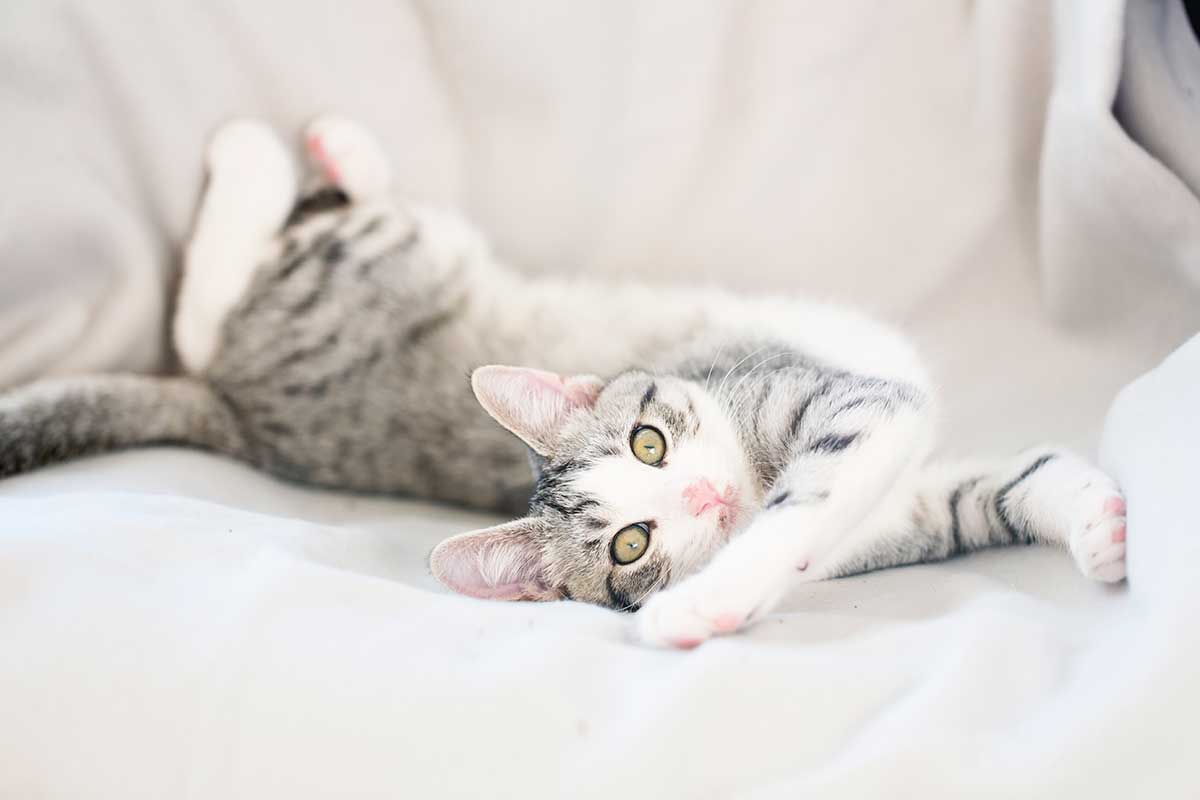 A Way Forward
Your pet's health should be celebrated, honored, and protected. Since they age faster than we do, it's crucial to ensure a pet can enjoy all of their years alongside the people that care the most about them.
Animal Ark of Arcadia offers a progressive perspective to health, and it hinges on prevention. Instead of only seeking care if a pet becomes injured or ill, we encourage pet owners to safeguard health with regular preventive visits.
Wellness Matters
The key to overall health and well-being is an emphasis on your pet's annual wellness exam. With careful consideration of each pet's specific lifestage, breed, medical history, weight/diet, lifestyle, and environment, we assess their overall appearance and behavior. A thorough nose-to-tail examination gives us a better overall picture of your pet's current health.
Diagnostics may play a significant part in your pet's wellness exam, and results can lead to early diagnosis and effective treatment of many potential conditions.
A True Partnership
You know your pet better than anyone, and we appreciate your observations and feedback about their lifestyle, home life, and behavior. With all this in mind, we can provide further information that supports responsible pet ownership. Together, we can influence your pet's future health by providing recommendations for day-to-day wellness.
Ancillary Diagnostics
Routine blood work provides us with so much important information about your pet's health. We may not always find abnormalities in the results, but if we do, we can move quickly to solve any problems. Disease-screening is another way toward maintaining excellent pet health. Increased exam frequency can benefit pets with chronic illness. Senior pets can be examined up to 2 times a year in order to catch disease before it becomes too difficult or expensive to treat.
A Wide Range of Services
Routine wellness examinations and preventive strategies contribute to overall health and well-being. Animal Ark of Arcadia is proud to offer a wide range of veterinary services designed to support pet wellness, including:
We are also happy to provide numerous other add-on services as part of your pet's wellness exam, or during separate appointments.
Microchipping
If your pet hasn't been microchipped yet, we highly recommend this easy process as a way to prevent loss or permanent separation. While not a substitute for a collar and ID tags, microchips provide an additional layer of safety if/when your pet wanders away from home.
This is a straightforward procedure similar in sensation to a routine vaccination. Once implanted, we register the microchip for you. It's important to make sure the information in your pet's chip stays up-to-date. We're happy to offer guidance on how to update this.
Allergies and Dermatology
Allergies in cats and dogs develop when their immune system releases histamine to combat a substance or particle. They may be triggered by pollen, food, or fleas, and show signs of itchy/inflamed skin, excessive licking/scratching, changes in appetite, and secondary skin or ear infections.
In order to receive the right diagnosis and the most effective treatment, getting to the bottom of pet allergies is vital. Allergy testing can reveal sensitivities to specific triggers, and the process of desensitization may be advantageous. Allergies and dermatologic issues can take a great deal of time and patience to resolve, but the positive impact on a pet's life cannot be underestimated.
Puppy & Kitten Care
In order to place them on the path of lifelong health, puppies and kittens benefit from regular examinations, spaying/neutering, disease prevention, parasite prevention, and age-appropriate nutrition.
Animal Ark of Arcadia promotes puppy and kitten care by providing the highest quality veterinary guidance and support. Together, we can develop a health plan for your young pet that helps them achieve and maximize optimal wellness.
Staying On Schedule
A puppy or kitten should be seen shortly after adoption, or by 6 weeks of age. A thorough nose-to-tail examination can eliminate any fears of congenital defects or internal/external parasites. Fecal tests must be negative before the first round of vaccinations (kitten vaccines start between 10–12 weeks of age, and puppy vaccines typically start between 6–8 weeks of age).
By the time they are approximately 4 months old, puppies and kittens should be seen about 4 times in order to maintain their vaccination schedule. These are important opportunities for us to get to know your pet, and meet their needs.
Wellness Plans for Every Budget
To assist pet owners with budgeting for pet-related expenses, we've created Pet Wellness Plans with every pet in mind, regardless of medical history or age. These cost-saving plans ensure that your pet receives timely care throughout the year. Puppy and kitten care can come with a higher price tag, in part because they need so much care in the beginning. By committing to essential milestones in their health early on, you can save expenses later. Likewise, senior pets may have certain health conditions eased thanks to regular veterinary support and care. Check out our Wellness Plans designed for pets of all ages:
---
Your pet's health is our priority every single day. Please call us at (863) 494–2101 with any questions about our Wellness Plans, or if you'd like to schedule an appointment for your pet. We look forward to assisting you!