Providing Relief
with Pet Pain Management Strategies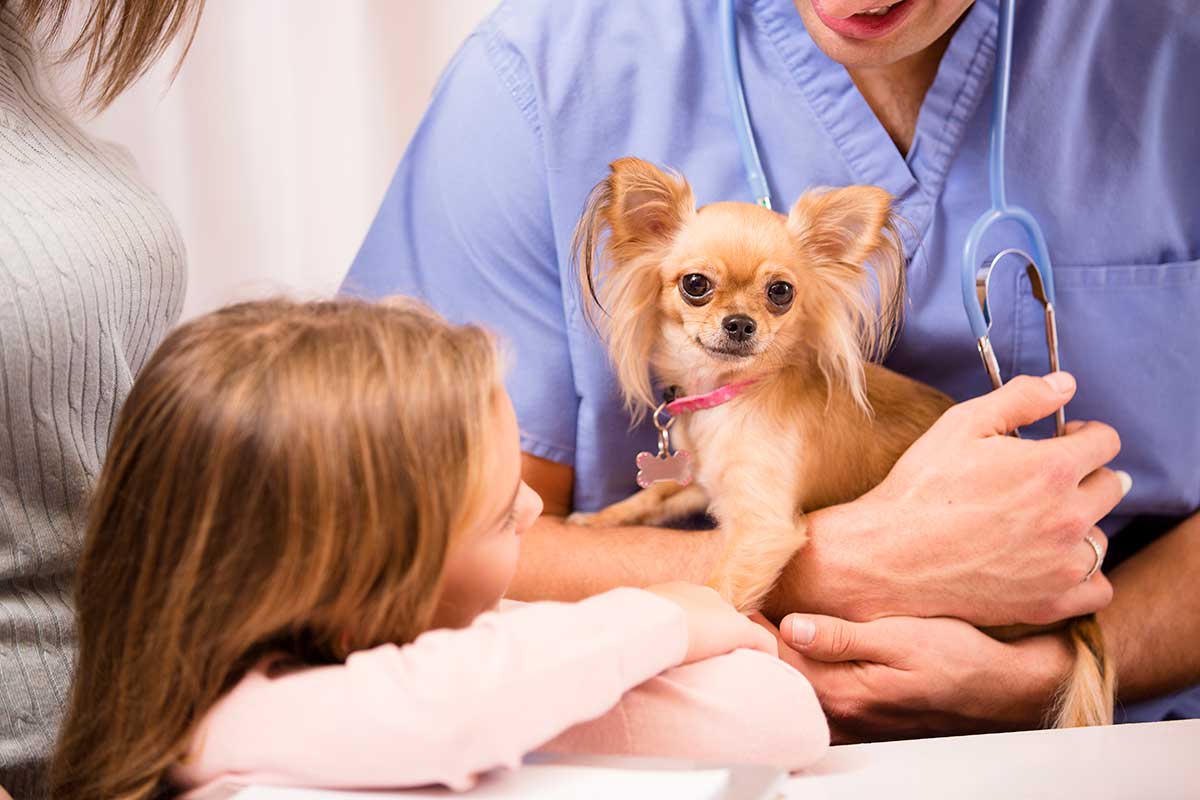 Recognizing Signs of Pain
Pets answer to a strong self-preservation instinct that encourages them to hide their discomfort. Sometimes this serves them well, but if sick or injured, it could mean they don't get immediate help. Pet pain is confusing to recognize, and even more so when they hide or mask their symptoms.
If your pet ever displays these signs, it's time to investigate why:
Changes in personality
Sudden mobility issues
Breathing difficulties
Aggression
Hiding
Changes in appearance (animals will stop grooming when in pain)
Muscle shaking
Inappropriate urination
Sensitivity to touch
Restlessness or pacing
Excessive licking at a certain part of the body
Getting In Front of Pain
Animal Ark of Arcadia takes pet pain very seriously. If your pet ever displays symptoms of pain, we are dedicated to developing an effective treatment plan. Whether we're addressing a long-term chronic issue, or the effects of an acute health condition, we customize our approach to each pet in our care.
Superior Treatment
We are always looking for the best ways to treat pain in pets. Pain medications and supplements can effectively combat the symptoms of pain, allowing pets to live a more comfortable life. Supporting your pet's quality of life is our number one priority.
Surgery After Care
Pets recovering from surgery typically benefit from proactive pain management. If your pet has had a dental procedure, spay/neuter surgery, or an emergency procedure, keeping pain at bay is a critical component of recovery. Without treatment, healing may take longer and have a negative impact on their behavior.
Senior Pets
An aging pet may eventually show signs of pain related to arthritis. While increasingly common, arthritis can be managed with medication, supplements, and changes to their lifestyle and environment. A senior pet's life can be greatly improved with consistent treatment.
Managing Your Pet's Pain
We make it easy to treat your pet's pain, and tailor options to suit their individual needs. It's not always easy to start dispensing medication to pets, and we're happy to guide you towards effective, stress-free administration of chewables, liquid medicine, or tablets.
Please call us at (863) 494–2101 if you think your pet would benefit from a pain assessment and possible medication. Our staff is always here for you and your pet at Animal Ark of Arcadia.